Coffee- Some call it a heavenly delicious survival juice & few, a liquid hug for your brain. Other than coffeeholic, rare people know that it is something that can be served either as a drink or beverage. Booming fever for coffee, especially among stressed people, has encouraged many newbies to think of coffee as a successful business option. Resulting, we see many coffee outlets opened around us.
But for some reasons, just setting up a commercial coffee machine in a coffee shop doesn't turn it into a successful one. To make it happen, a lot of footwork is always required.  At once, you might imagine yourself managing the frontal of your classy coffee shop, but when you'll wake up to the realities, you'll realize there is a lot behind to pay attention at.
Coffee business is not limited to preparing nice coffee & serving it, but, you'll also need to-
Keep a check on the shop accounts
Set a defined monthly budget
Get a license before starting your business
This list is never-ending. Right from buying the perfect coffee equipment to promoting your business among the apt targeted audience, there is a lot to discover & achieve.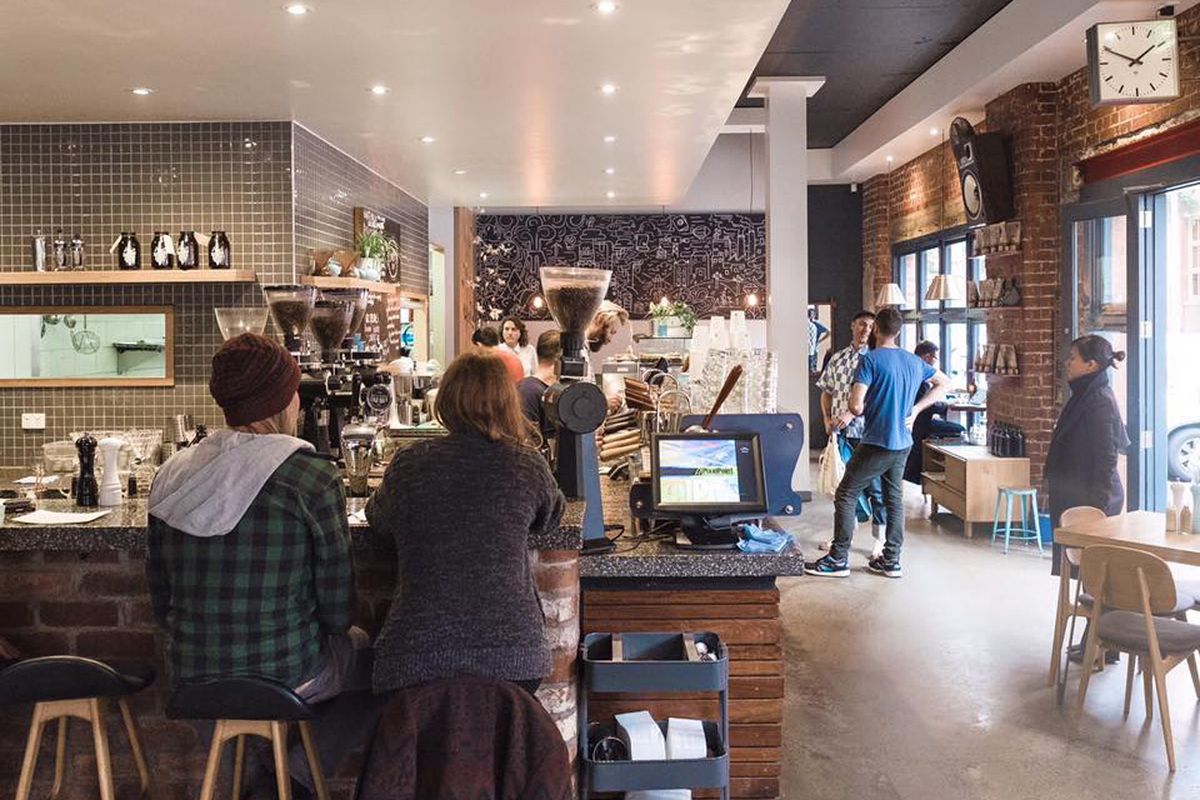 So, let's find out what key secrets can make your coffee shop lucrative.
Keep up with the ambiance– Before tasting your coffee, the customers are going to notice the surrounding of your shop. So, design the interior, keeping in mind your targeted audience. A theme based interior is what creates the best impression. If you've no idea about setting up the perfect interiors then online platforms like- café fit outs in Perth, is there to assist you.
Remember, your staff is your BIGGEST asset– Go for hiring a well-qualified staff because, at the end of the day, they're going to represent your business on your behalf. Train them to communicate well with the customers & try make them feel at home.
Note your progress– You'll never get to know if you're progressing or not, till you won't keep a record of it. See, how much you earned last week or last month and what's your current earnings.
Go for experiments– Break the monotony & think of out the box. Figure out what's in trend & how you can relate it to your business. It can be your interior, way of preparing coffee or serving it, but bring some freshness in your ideas.
Don't forget the occasional offers– Usually, young couples or friends, love to hang out in coffee shops. So, to lure more attention, offer some discounts on occasions like- friendship day or Valentines. Also, go for membership cards for those who frequently visit your place.
Only coffee? Well, that's ordinary– Don't stay glued to the old school ways of preparing & serving coffee. Find out different ways to prepare coffee & try them all. Write up a far-off menu displaying multiple coffee types. Also, go for offering some snacks, sandwiches or anything that compliments the coffee taste.
Keep customer accessibility on top– Think of your customers. What would they love to have? Offer services like- home delivery or take away for their convenience.
Dynamic execution lures the most– If possible, go for an open kitchen, so that your customers can see how you make coffee. This way, they can even ask you for any specific taste or preparation method (if wanted).
Hiring an accountant is a MUST– You may know the basics of accounting still prefer hiring an accountant so that you can manage the business finances well.
Go for smart marketing tactics– Look for effective & result-orienting marketing platforms like- social media channels to grab the attention of your targeted audience.
Hope you'll find it helpful. Good luck for your start-up!